Description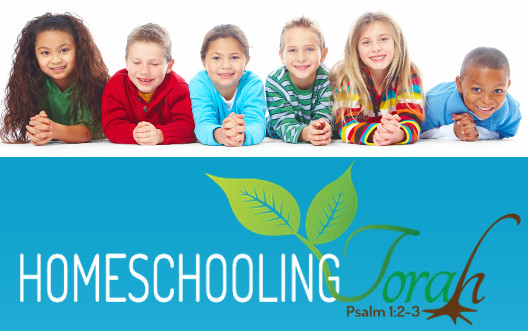 Homeschooling Torah offers an online solution for homeschooling all grades based on Torah!  $399/year or only $39/month!
Our curriculum is packed! It's truly all-inclusive and ready for the entire family to use. Similar curriculum on the market can cost as much as $800 per year (and of course, it's not Torah-observant)!
In addition, it's ready to go! Mom, you can just print it or even use it straight from the computer. We know you're busy (because we are, too), and we're hoping this takes a huge load off your plate.
Our prayer is that your family will be equipped to really use the Scriptures as your primary textbook in your home!
Membership get you access to ALL subjects for ALL grades for the entire family!
When you become a member, you'll get immediate access to our website so you can start using the first month of your curriculum.
All lesson plans and worksheets are available as PDF downloads that you can print, or you can simply view them on your computer, laptop, Kindle, tablet, or other device. We even offer technical help when you need it!
You'll receive planning emails each week, which will include helpful ideas for implementing the curriculum and news and prayer requests from other members.
Plus, you'll receive weekly teaching tips for upcoming biblical holidays, ideas for teaching from a Torah perspective, and Scriptural encouragement for your marriage and parenting. You'll also have access to all our blog posts.
Each month, new content is automatically added to your Member area, for as long you're a member — and you can view it by the week, by the subject, or by the Torah portion you're reading.
Go to their website to learn more and get your membership now!
Torah Sisters is an affiliate of Homeschooling Torah. When you join Homeschooling Torah from my affiliate link, I'll give you a $15 Amazon gift card!
Click here to join now, or keep reading to learn how to also get a gift card from me.
Torah Sisters is an affiliate for Homeschooling Torah. That means, when I help them get the word out about HT, they reward me with financial compensation. This is wonderful because I love to recommend them anyway, and the money helps me raise my kids and pay for this website and email Magazine. It's a win-win!
So… I'd like to pass on some of that blessing to you! If you join Homeschooling Torah from my affiliate link, and their software registers the cookies, then I'll give you a $15 Amazon gift card as a thank you! But read on, to see exactly how to be sure you'll get credit and your gift card.
Her software has to register the click. That means, you have to join from the same web browser as you clicked on my link. So if you're on your phone, then you'll probably want to go to your laptop computer, come back to this post, click this link, then join.
It also is a good idea to clear your cookies before you click my link. To learn how to clear cookies for Internet Explorer, click here. To learn how to clear cookies for Chrome, click here. To learn how to clear cookies for Firefox, click here.
Again, all this is just so I can get credit and give you your gift card. You do not need to use my affiliate link at all. 🙂
Some other things you should know about the gift card are that I can't give you the gift card until you've been a paying member for a full month. The gift card will be a code that is emailed to good for $15 at Amazon.com. If you sign up from my affiliate link, send me an email to Amy@TorahSisters.com so I can verify.
This is the kind of deal you should tell your friends about, too!  Thank you!