Description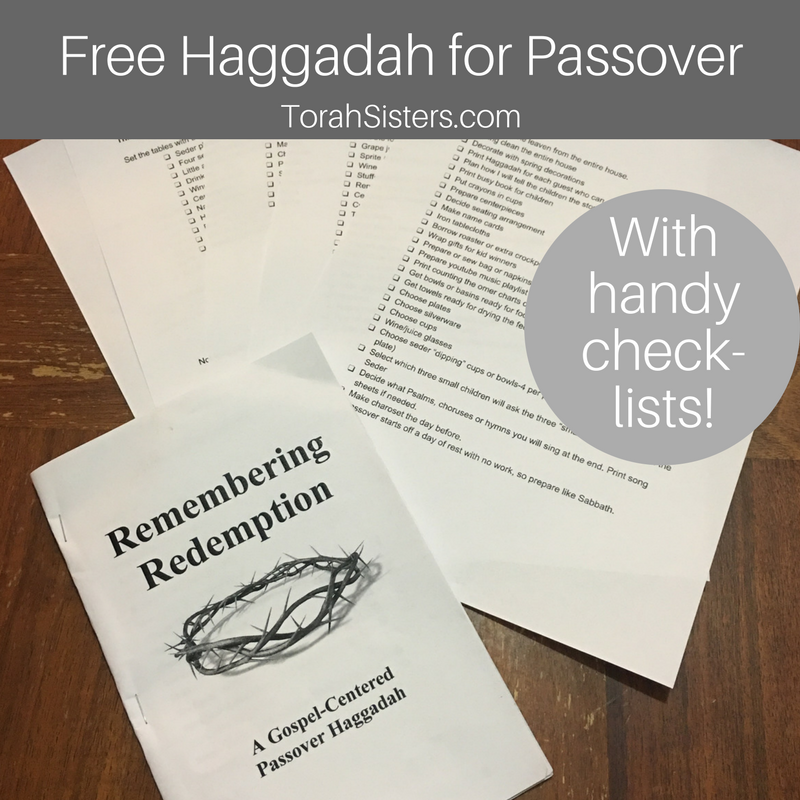 Get this Gospel-centered Passover Seder book to help you have a Passover that puts Yeshua front and center. Take your family and guests on a grace journey as you see Yeshua and his redemption in the Exodus and Israel's redemption. Click here to learn more about how I celebrate Passover with this Haggadah in my own home.
You'll get this seder Haggadah in both .pdf and .doc formats. Use the .doc format to make any changes you want!
I made this for myself and my kids to use, but people were asking for copies, so I'm making it available as a download to share for free. It's slightly different than other Messianic Haggadahs you may be used to. But it's free to check it out and use parts of it or all of it, or none of it. 🙂
I also included the Passover prep checklists that I use. They go perfectly with this Haggadah and maybe be helpful. You'll also get them in both .pdf and .doc format for editing.
This item is a digital file that you download and print yourself. Nothing will be shipped.
Do not copy or distribute my products either for free or commercially. This is for your personal use only. Print as many as you would like for yourself!
I carry a commercial license for these fonts and the images used.