Description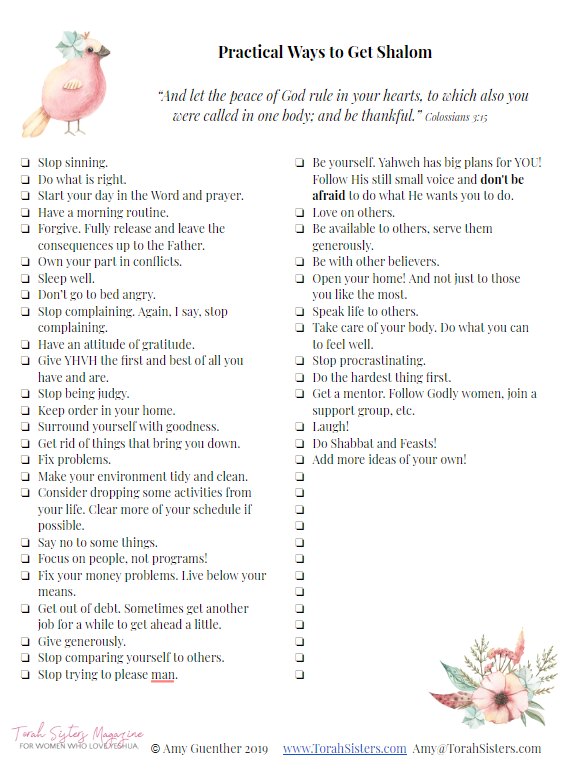 Get this checklist to help you analyze areas in your life to improve and gain more shalom, joy and contentment.
As believers in Yeshua, we should have and show shalom not just on Sabbath, but all seven days of the week. This checklist was created as a handout for the ladies who were at my presentation at the Waywalk conference.  Click here to watch the teaching video.
The document is a one page .pdf. It will be delivered as an instant download.
This item is a digital file that you download and print yourself. Nothing will be shipped.
Giving away this printable and/or graphics is stealing. If someone wants it, tell them to come here and get it through my website.
Do not copy or distribute my products either for free or commercially. This is for your personal use only. Print as many as you would like for yourself!
You will get a license to use this printable for your own household only. These pages, graphics or any portion thereof may not be reproduced or used in any manner whatsoever without the expressed written permission of the publisher.
I carry a commercial license for these fonts and the images used.