Register for the Torah Sisters Retreat!
Tickets are now available for the 2020 Torah Sisters Retreat! Get yours early to save money and reserve your spot. You will enjoy sweet fellowship, uplifiting worship, great speakers and loads of delicious, clean food!
Speakers are Kayte Abaffy, Christy Jordan and Amy Guenther with worship led by Dani Kerr. There will also be marketplace vendors, a few optional breakout sessions and a hot tub!
Your ticket includes lodging, all sessions, and meals. Just buy a ticket and get yourself there!
New Coloring Book Printable!
Color the Torah Portions with this fun and pretty coloring book to print at home! It has one page for each of the Torah Portions. So, 54 pages in all! The images are based on florals, ivy, leaves, vines, and doodles. Add your own doodles in extra spaces or on the back!
Read articles and shop products by women who love Yeshua and guard His Torah. I pray that what you find here will draw you closer to Yeshua and make your Torah life easier! -Amy Guenther
Loads of FREE printables for you!
Click here to see all of the free stuff.
If you are unsure what a Torah fellowship is like or you want to fit in better, I've made a video for you! You can watch it below. And below the video, I've included the basic outline of my notes. I pray this helpful to you! If you are afraid of gathering with others...
read more
Advertisers
Shop from these fine businesses who support Torah Sisters Magazine.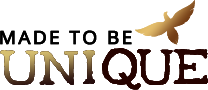 "Crystal Calhoun is the talented graphic designer behind the beautiful Torah Sisters Magazine. Get in touch with her for graphic design, website design, marketing help and more. I highly recommend!" -Amy Guenther