There are several wonderful conferences each year, but these are ones that Torah Sisters Magazine is happy to be a part of.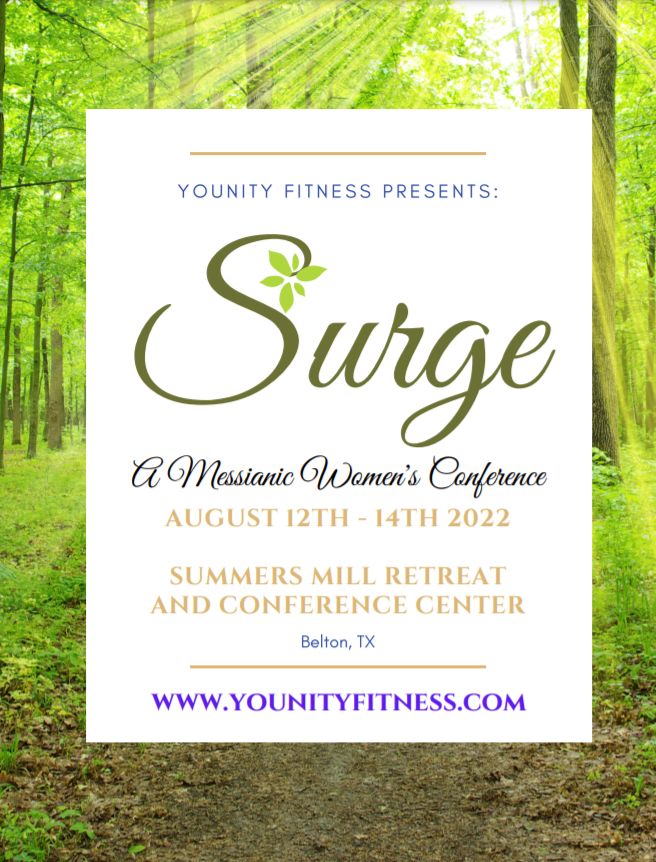 Surge Ladies Retreat
August 12-14, 2022 in Belton, Texas
I'll be speaking at this retreat! It's put on by my friend, Sarah, and looks to be just soooo relaxing, encouraging and even challenging us in the faith. Please join me! Click here for details. Reach out to Sarah with questions, not me, because this one is all hers!