Torah Sisters Retreat, "Women of Trust!"
November 16-18, 2020 | Grass Lake, Michigan
Join us for the 2020 Torah Sisters Retreat! Fellowship with other Torah Keeping ladies who love Yeshua, and learn more about how we can be "Women of Trust." Come ready to make friends, be encouraged, and eat great food.
Save your spot
"Women of Trust"
There will be four chapel sessions with singing and teaching. The speakers will all speak around the theme of being women of trust. We will discuss trusting the Father, trusting each other, and being women who are trustworthy. We will focus on practical, real life examples and encouragement so that you go home more like Yeshua than when you came.
Christy Jordan
Christy Jordan is a best selling author of three cookbooks, and publisher of SouthernPlate.com. She's appeared on/in The Today Show, Food Network, The 700 Club, The Hallmark Channel, GSN, Southern Living, Woman's World, Guideposts, and more. She also contributes articles and recipes to Torah Sisters Magazine.
As a whole Bible believer, her passion is in encouraging people to get into the Word and each day she leads a daily Bible study of over 10,000 people. In addition to encouraging Believers to develop a daily relationship with the Word of God, Christy has spoken around the country on how she overcame depression and the strategies she developed to maintain that victory.
She is a ninth generation Alabamian and lives just miles from where she was born with her husband of 20+ years, their children, and an assortment of rescue dogs.
Kayte Abaffy
Kayte Abaffy is an accidental documentary producer, contributor to Torah Sisters Magazine and a new mama to 1-year-old Max. She recently convinced her husband to build a tiny house after he'd convinced her to sell everything and travel the world, which didn't take much convincing on his part.
Growing up, Kayte acted in commercials and on TV shows such as Law & Order: SVU, HBO's The Wire and Gossip Girl. In college, her original songs were featured by YouTube as the "Unsigned Pick." Now her videos have more than 700,000 views, she's released several albums, gone on three national tours and her music has been praised by the Washington Post.
But the most surprising turn of events came when her journalist husband told her he wanted to make a documentary telling the story of believers trying to live more like their Savior – a film that mirrored their own recent journey. That film, The Way, changed their lives and she's fallen in love with being on the other side of the camera.
Kayte gets excited about connecting the wisdom of God's Word to the details of our daily lives. She believes believers should be the most hopeful people on the planet and prays that she can keep creating things that breathe fresh hope into God's people. Learn more about The Way documentary: www.thewaydoc.com and follow her adventures: www.instagram.com/kaytegracemusic.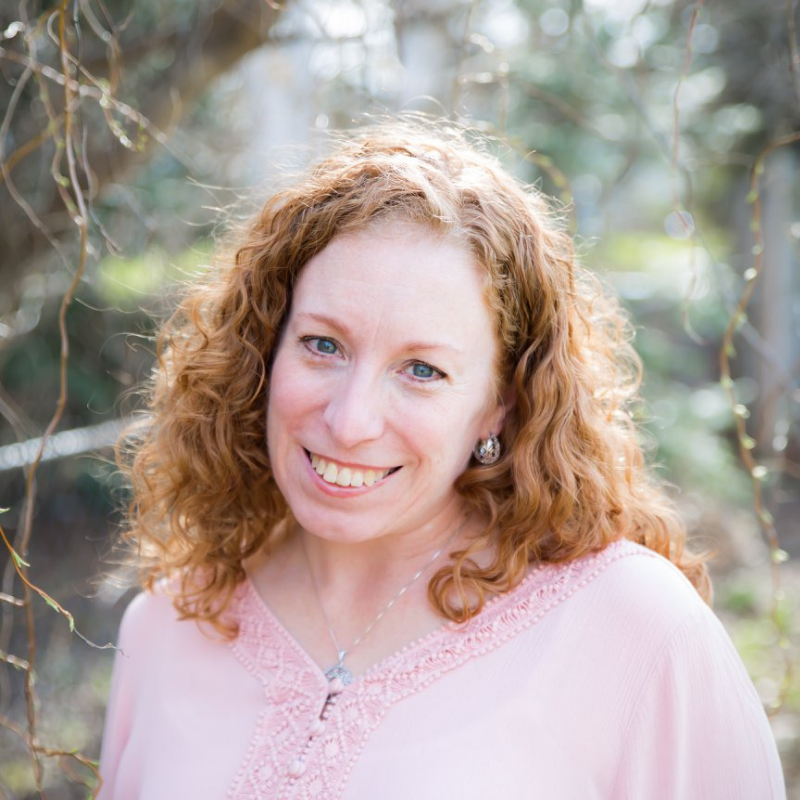 Amy Guenther
Amy Guenther is the publisher of Torah Sisters Magazine and owns and manages TorahSisters.com. Her passion for connecting people and encouraging women have driven her to create the magazine, printables, social media fun and more.
She lives in a small town in Michigan where she is raising and homeschooling her three kids. Her main job is working as a Quality Improvement registered nurse for a local hospital. She's blessed to have a day job that allows her to mostly work from home while making a positive difference in healthcare using her clinical skills.
Her greatest passion is connecting and networking people to each other in meaningful ways, whether it's a customer to a business or helping women to build relationships. Making introductions is her favorite thing to do.
New this year – Live Worship!
Welcome Dani Kerr to lead singing at the chapel sessions!
Dani Kerr is a singer/songwriter from Fargo, North Dakota. She is a wife, a mother, a musician, and children's author. In 2014 Dani's debut album, A Place Called Peculiar, was released. Since then she has released an acoustic children's music EP and published her first picture book for torah observant children. Dani also has a thought-provoking blog which she updates in her spare time. Click here to follow her blog and shop her albums.
Where
Faholo Conference Center
3000 Mt. Hope Road
Grass Lake, MI 49240
When
November 16-18, 2020
Check-in begins at 2:00 on Monday. The retreat begins with dinner at 5:30 pm.
The retreat ends at 4:00 on Wednesday. (There is an option to stay one more evening for those with long travel.)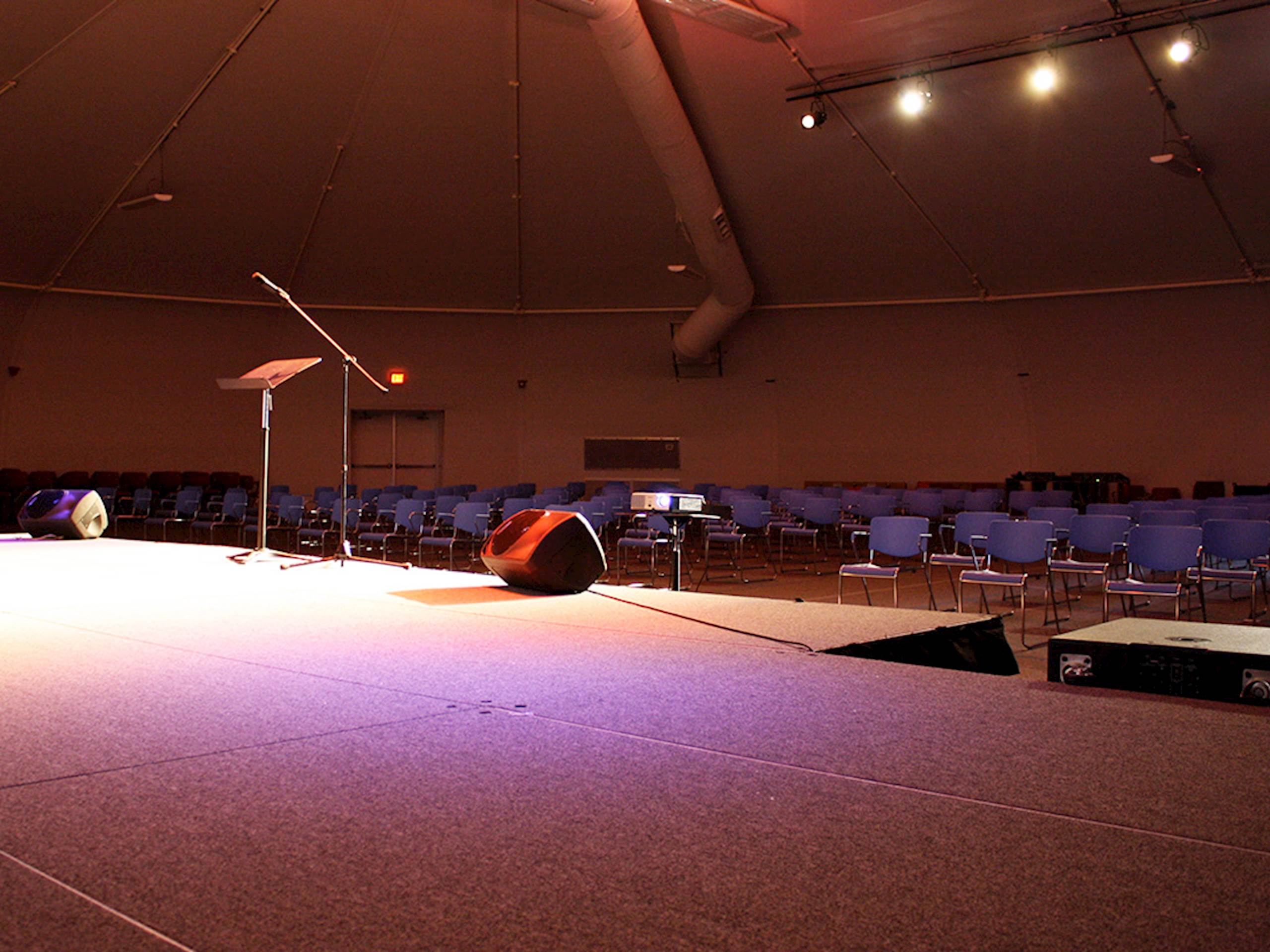 Save your spot!
I want you all to come, but the fact is that I have to be on a contract with Faholo camp. If I sell out the rooms I currently have on contract, I'll call the camp and ask to add more rooms to my contract, but it depends on if they have already sold the rooms to another group. So, please, plan ahead and buy your ticket right now. The meeting room has limited space, too, which is why even if you are staying off camp, you should buy your ticket now. In addition, the lodge rooms are the nicest, so if you want to be in the lodge, then buy early. But the dorms are great, too! You'll have a great time no matter what!
Full package in the Lodge
$250 Early Bird
$250 until July 31, 2020, then the price increases to $275.
Retreat Ticket for 3 days
Staying in the Lodge. (The nicest accommodations.)
3-4 women in a room.
Shared bathroom in your room with your two or three roommates.
All meals included (six total)
Full package in a Dorm
$225 Early Bird
$225 until July 31, 2020, then the price increases to $250.
Retreat Ticket for 3 days
Lodging 2 nights in a shared room.
You will likely share a room with 2-10 women.
Some may have to use top bunks.
Large, shared bathrooms will be in your room, or a very short walk down the hall. A few may have showers downstairs.
All meals included (six total)
Sleep off camp
$120 Early Bird
$120 until July 31, 2020, then the price increases to $145.
Retreat Ticket for 3 days
Tentative Schedule
This schedule may change, but it will give you an idea of what the retreat will be like.
Monday, November 16
2:00-5:30 Check in, move in, marketplace open, fellowship time
5:30 Dinner
7:00 Chapel
9:00-10:30 Snack
Tuesday, November 17
8:30 Breakfast
10:00 Chapel
12:30 Lunch
1:30-5:30 Fellowship/free time!
2:00 Optional breakout sessions to be announced
5:30 Dinner
7:00 Chapel
9:00-10:30 Snack
Wednesday, November 18
8:30 Breakfast
10:00 Checkout. We must all be checked out by 10:00. Just put your stuff in your car, and keep enjoying the Retreat.
12:30 Fellowship/free time (and optional breakout sessions)
12:30 Lunch
2:00 Chapel
4:00 Retreat ends
Frequently Asked Questions
What if I need to cancel?
I'd be so sad if you are not able to come for some reason! However, I cannot give refunds. You may sell or give your ticket to someone else. Just please let us know if you transfer your ticket or cannot come.
Can I bring my daughter?
If your daughter is 18 or over, I'd love for her to join us!
Can I bring my nursing infant?
No, we do not have accommodations for nursing infants. I hope you can enjoy the sessions on YouTube after the retreat and join us in person next year.
Can I pay for just one or two days?
No, I'm selling tickets for the entire event only. You can come for just part of the event, but you must buy a ticket for the entire thing, even if you are unable to come. If you need to arrive late, please let me know.
Can I come but stay somewhere else?
Yes! You can come just for the days but sleep in a hotel, at home or anywhere. Buy the appropriate ticket above.
Will there be coffee?
Most definitely! And tea and hot chocolate.
Will it snow?
It could snow in early November in Michigan.. If you are concernced and are investing a lot into your travel plans, you may want to consider buying travel insurance just in case. I, myself, buy travel insurance anytime I book airfare. Refunds cannot be given if you cannot make it due to weather.
What should I pack?
Some ideas of things to pack: 
Towels
Twin size Sheets (you can have sheets, a blanket and towels provided for you for an extra cost.)
Blankets
Toiletries
Tote Bag
Swimsuit
Water bottle
earplugs
sleep mask
Gloves/mittens (f you're concerned about the cold)
Checkbook for shopping (not all vendors take credit cards)
Favorite games
Bible
An extension cord or power strip for charging your phone. (Flyers can share.)
Casual clothes. (No need for anything dressy. We may hang out in our socks, even!)
If you are flying and don't want to pack a hairdryer, I'm sure you can borrow from someone.
Will the food be clean?
Yes! The kitchen staff at this facility will accommodate our Biblically clean diet (not kosher) and have done this for other groups as well. At last years retreat, the food was fantastic! They provided lots of turkey bacon and the like. You will LOVE the food!
What are the rooms and bathrooms like? Can I request a roommate?
See the gallery of pictures above to see images of the insides of some of the rooms. The rooms are shared with a few to several other women. Some women may have to use the top bunks. (Let the young ladies have that privilege.) You'll need to bring your own twin size bedding and towels. This is a camp, not a hotel. I took a tour of the camp and found it to be very clean and tidy. Sharing rooms allows for ladies to become close friends fast! We are here to build relationships more than anything, right? You can request a friend(s) to have in your room when you buy your ticket, and I'll do my best, but I cannot guarantee it will work out.
The bathrooms are camp bathrooms, so they are shared. Some of you will share a one-seater and one shower bathroom with five other women. Some of you will share a multi-stall and multi-shower bathroom with several women. All the showers have privacy. All of the bathrooms are either attached to your sleeping room, or in the same building. You do not have to go outside to get to a restroom. Bring your own towels and toiletries.
Will the sessions be recorded?
The sessions will be recorded and access to the audio and/or video of the sessions will be available for sale after the event, Yah willing. You are not allowed to record the sessions in any way.
Will there be a marketplace?
Yes! You will have the opportunity to browse and shop products, services, and ministries from your Torah Sisters. Come with a list of upcoming gifts you need to buy for loved ones.
Have a business? Click here to reserve half a vendor table. Click here to reserve a full vendor table.
Will there be walking?
Yes, this is a camp, so there will be a little walking. The main places you will walk to are your sleeping quarters, the dining hall and the meeting room. It's all close together, though. Your car will stay parked. If you have a disability, there are some parking spots at each of these buildings for a few of our Sisters to drive back and forth. Most of us will walk.
Can I buy a ticket at the door?
No, I'm sorry, but I will not be able to sell tickets at the door.
Will there be Christmas decorations there?
It's very possible there will be some Christmas or other worldly decorations at this camp as I cannot control what they do. I did ask and they assured me there will be no Christmas decorations in the room where will we meet to worship and teach.
About the drinking water
The camp has city water. I recommend bringing a water bottle and filling up with ice water at the dining hall at meals to take with you. There is also a drinking fountain at the tabernacle where we will have our chapels.
If you have special water needs, please bring your own water. Be considerate of your roomates, though, because there may not be room for you to have a whole case of water. Consider leaving it in your car and bring in a few bottles at a time. This will also help keep it cool as there is no refridgerater available for Retreat attendees. I provide bottled water for my staff and speakers only.
What about pronunciation of the name and other controversial matters?
At Torah Sisters, I've always insisted that this be a place of shalom and no arguing or hurt feelings, and the Retreat will certainly be the same. There are a wide variety of beliefs among Torah Sisters who will come to the retreat. All of us believe the Yeshua is Messiah and the source of our salvation and that as believers, we are to keep Torah. But beyond that, there are differing interpretations of scripture in several matters.
Some of these matters that many of us interpret differently are:
how to say the name of YHWH
which calendar
Judaism
head coverings
women wearing tzittzit
what the word "Christian" means
taking medication
which kinds of food ingredients are clean
and so on.
You'll find that even I sometimes say "Lord," or "God," and even "Jesus." If any of these types of matters are so important to you that it would hinder peaceful fellowship, then this is not the retreat for you. However, the Father has shown such astounding grace to us that surely it is an easy matter for us to be able to show that grace to others. Please remember that while we may have our differences, we are of one accord in many things and this retreat is to be one of shalom and grace among us.
Does the camp have any rules?
Yes, indeed, the camp facility does have some rules we must abide by. There is no alcohol or smoking allowed on the property. If you bring alcohol, the camp will send us all home immediately wihtout a refund. Don't bring alcohol, not even in your car.
Can I stay an extra night?
Yes! If you need to stay the night on Wednesday, November 18, you may do so at an additional cost. Just add it to your cart when you check out. There will be no meals served to those staying extra, but there are lots of places to get food nearby. If you need to add on this night after you buy your ticket, you may, but please let me know ASAP, as it affects room assignements. I need to put ladies staying the extra night together in as few rooms as possible. You may have to move to a different room for this extra night. Just email me at Amy@TorahSisters.com if you need to add it on later.
Is there a way to find a lady to ride with?
Yes! I have created a Facebook group to find ladies to ride with or connect with in whatever way is helpful to you. Click here to join the group.  
What did they say from last year?
"I knew no one at the retreat and came alone, but felt welcome right away. One of my favorite things was the request that we sit with different people at each meal. It was such a great way to meet a lot of people, and helped avoid segregating into little cliques. I also met someone who lives near me, and we are able to join them for Shabbat sometimes!" -Shannon P., Columbus, OH
"I didn't know anyone and hadn't met anyone Torah observant when I bought my ticket, but I'm so glad I did! Everyone was so friendly and made me feel very welcomed. I now have the encouragement I desperately needed, and I'm so thankful I traveled the distance!" Teresa J., Reno, NV
"I had a great time at the retreat. I plan to attend 2020. I met lots of new lady friends and made two real special friendships because of the roommate pairings! The speakers were super inspirational and no one there was judging the others "walk" or "beliefs" and they were a wide range of walks and beliefs represented! Everyone was able to just enjoy each other's company." Barbara K., Winona, TX
Sponsors
Thanks to our sponsors for making this event extra special!
Interested in being a sponsor?  Or do you want to put a gift with a promotional card or brochure in the swag bag? Email me at Amy@TorahSisters.com.
There are also opportunities for attendees to have a vendor table and put something awesome in the swag bag.