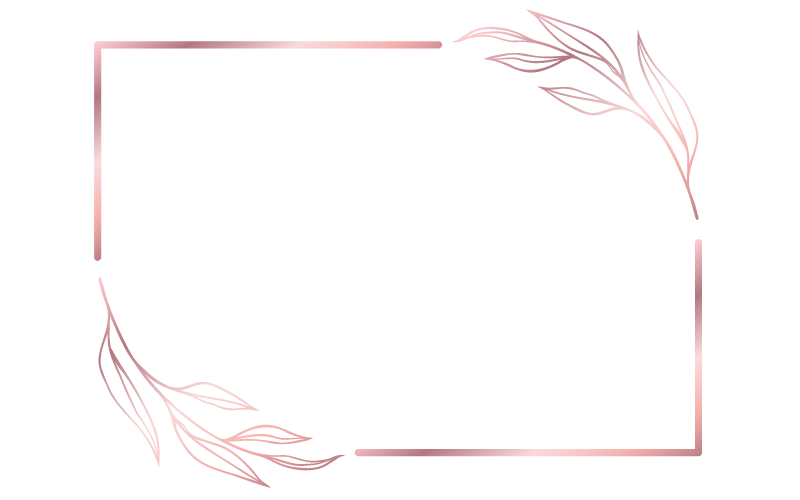 May 15-17, 2023 | Grass Lake, Michigan
REGISTRATION CLOSED
Join us for the 2023 Torah Sisters Retreat! Fellowship with other Torah Keeping ladies who love Yeshua. Our theme is "Women of Teshuva – Letting Go and Taking Hold." Come ready to make friends, be encouraged, challenged, and eat great food.
Where
Faholo Conference Center
3000 Mt. Hope Road
Grass Lake, MI 49240
DTW is the biggest closest airport.
When
May 15-17, 2023
Monday, Tuesday & Wednesday
Check-in begins at 1:00 on Monday. The retreat begins with dinner at 5:30 pm. The retreat ends at 4:30 on Wednesday.
What
Worship
Teaching "Women of Teshuva-Letting Go and Taking Hold"
Workshops (see topics below)
REALLY GOOD clean food
Vendors
Door prizes
New friends
Hot tub
And so much fun!
How much
Click here to see the costs of each type of accommodation.
Choose to sleep in the lodge, dorm-style bunkbed rooms, campground, or off-site.
All tickets include all sessions, workshops, 6 buffet-style meals, a pool, and a hot tub.
Who
This retreat is for ladies age 14 and older who love Yeshua and keep Torah. (Infants less than 6 months are welcome! Read details.)
Important Details
Click here to read the important details.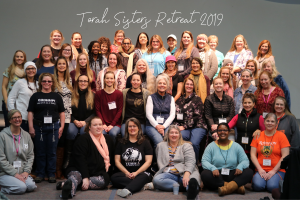 Speakers
The theme for the 2023 retreat is "Women of Teshuva – Letting Go and Taking Hold."
We will all be together for 4 services in the building they call the "tabernacle" for some fun, but most importantly, for worship and hearing a message. These are the speakers for the 4 main tabernacle services.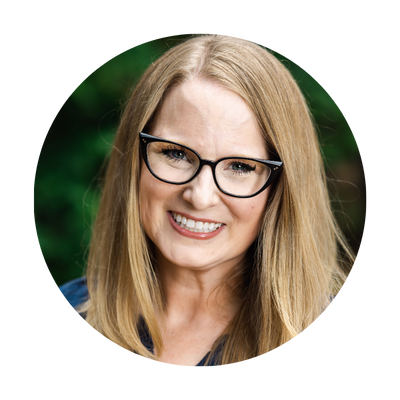 Christy Jordan
Christy Jordan was one of the speakers at the 2019 retreat and will be speaking again! Christy Jordan is a former tv personality and bestselling author who retired from all of that to found SeekingScripture.com, where her life's goal is to help as many people as possible develop a firsthand relationship with the whole word of God. In her former life, she appeared on networks such as the Today Show, The 700 Club, The Hallmark Channel, and was featured in Guideposts, Woman's Day, Southern Living, and more. Through her notes and discussion groups, over 30,000 people from all walks of the faith come together in one accord to study the Bible each day of the year. She lives in Alabama with her husband of 25 years. They have a grown son and daughter, assorted dogs, and are the proud grandparents of two adorable cats.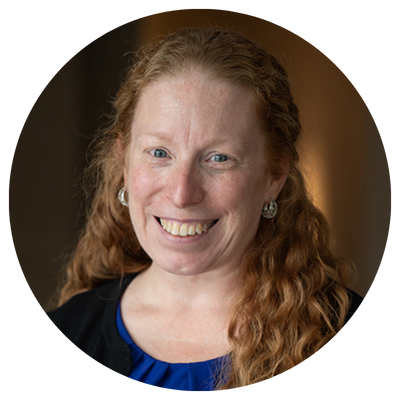 Amy Kay Guenther
Amy Kay Guenther will speak at a session as well as be your hostess throughout the entire retreat. Amy Kay is the woman behind Torah Sisters, the magazine, and this retreat. She's a homeschooling single mom of three wonderful teens who quit her nursing job in 2021 and now does Torah Sisters full time. The mission YHWH has given her is to first raise her children well, minister to her local community, and encourage the greater Body of women in Messiah so that they never feel alone or lose sight of His big picture for His daughters and His people.
Workshops
Attend as many or as few workshops as you want from these lovely women! The workshop schedule will be announced upon arrival. Some may overlap.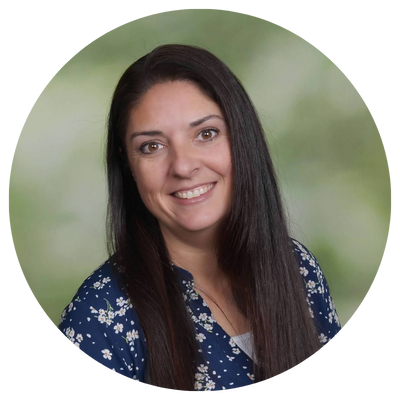 Angela Moutria – New to Torah
Discover the simplicity of pursuing Torah and how to avoid the pit-falls which may come your way. 
Angela has been happily married and has served in ministry for 30 years alongside her husband, Steve Moutria. She is the mother of three children, one of which is grown and two of which she is homeschooling. She has been pursuing Torah now for nearly thirteen years. Angela loves spending time in heart-to-heart talks with friends. As time allows, she writes and has several articles and teachings at TorahFamily.org where she and Steve serve in full-time ministry.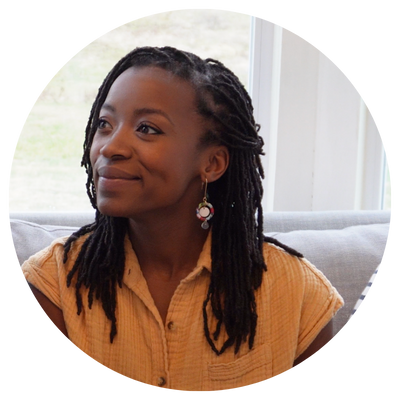 Kayte Abaffy – The Easiest Way to Transform Any Relationship
How much of what's weighing on your heart is related to your relationships? Ditch that weight and see the people in your life (and yourself!) with fresh eyes.
Kayte Abaffy is an accidental documentary producer, writer, musician, cooking enthusiast and former TV actor, who's worked with her journalist husband Luke to create The Way documentary, The Christmas Question (with 119 Ministries) and now an apologetics book for Torah observant believers called The Truth: Reformation 2.0.  Kayte gets excited about connecting the wisdom of God's word to the details of our daily lives. She believes believers should be the most hopeful people on the planet and prays that she can keep creating things that refresh and inspire God's people.  Kayte and Luke live with their two young (Nerf-gun-wielding) sons in a handmade, off-grid tiny house on their homestead-in-progress. Learn more about the documentaries and book at: www.thewaydoc.com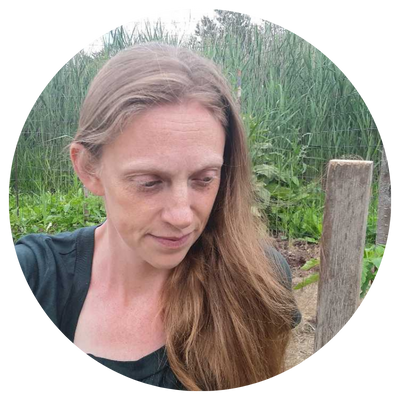 Heidi Cooper – The Spiritual Side of Planning
"Learning how to plan and manage well is an incredible way for us to level up as wives and mothers. But it is also very spiritual. In this workshop, we will look at the Biblical basis for planning, as well as lots of tips for getting the most out of a physical planner."
Heidi and her husband Doug have been married for 23 years, and have seven children. They homeschool and homestead on their farm in Michigan. Their days are filled with coffee, animal care, and deep discussions around the dinner table. Heidi has a desire to help families and especially moms to build their homes on Torah and Scripture. She has written several books including 'My First Torah' and created a planner just for Torah keeping moms. You can find her blog, homeschool resources, and books at www.torahfamilyliving.com. You might also find Heidi out with her chickens, learning about nature with her kids, stretching her vocabulary with her teenagers, making baskets out of recycled yarn and grocery bags, or stealing extra hugs from her hubby.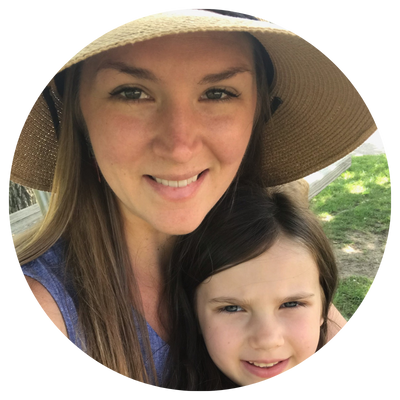 Rachel Henderson – 10 Ways to Ruin Torah for your Friends and Family​
Join Rachel for a light-hearted, tongue-in-cheek discussion of ways that we as women can misrepresent Torah. This session will be full of stories, lessons learned, and practical tips on ways to do better. Come and learn how women can plant meaningful seeds and make Yah's ways as inviting and attractive as possible to those around us.
My name is Rachel and I believe we are put here to have simple and abundant lives. I am 33, married, and a stay at home Momma to 4 under 7. I love my God- and I mean I really love my God. He is the source of all blessing in my life- something I try to remember daily. I believe that if we follow God's ways and pursue His will on our knees, in our hearts, and through our actions that He will lead us to that simple, abundant life that we long for.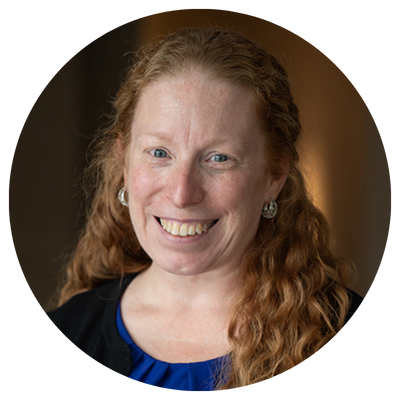 Amy Kay Guenther –  When Your Husband Doesn't Keep Torah
This is a special time of encouragement as Amy speaks from a perspective of Biblical submission on how you can have order, joy, fun, and much, much love in your marriage as you navigate how to keep Torah.
Amy Kay is the woman behind Torah Sisters, the magazine, and this retreat. She's a homeschooling single mom of three wonderful teens who quit her nursing job in 2021 and now does Torah Sisters full time. The mission YHWH has given her is to first raise her children well, minister to her local community, and encourage the greater Body of women in Messiah so that they never feel alone or lose sight of His big picture for His daughters and His people.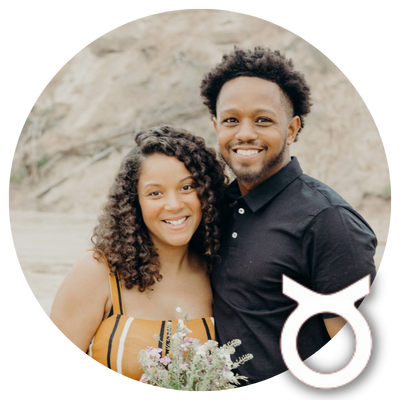 George Moss
George Moss will join us again to run the production of the retreat! You'll spot him in the back running sound, A/V, documenting the retreat by taking photographs and video, and generally paying attention to those little details that will make this retreat an amazing experience. George and his wife, Michelle, and their children run a ministry and his Oxen retail business from their Michigan home. Visit George's store at OxenApparel.com. He'll also share his story from the stage during the retreat and I know you'll be blessed by it.
Tentative Schedule
This schedule may change, but it will give you an idea of what the retreat will be like.
Monday, May 15
1:00-5:00 Check-in, fellowship
5:30 Dinner
7:00 Tabernacle
9:00 Snack
Tuesday, May 16
8:30 Breakfast
10:15 Tabernacle
12:30 Lunch
1:30 Workshops and free time
5:30 Dinner
7:00 Tabernacle
9:00 Snack
Wednesday, May 19
8:30 Breakfast
10:00 Workshops and free time
12:30 Lunch
2:00 Tabernacle
4:30 Retreat ends, Must be checked out of rooms by 5:30 pm
Lodge 3 in a room
Includes All Sessions

Includes all 6 Meals

Lodge Room

Shared with up to 2 other women

Linens included – They will provide bedsheets, a light blanket, a pillow, and bath towels.

The 3 women will share a bathroom in your room that has one toilet and one shower.

All single beds or bottom bunks.
Dorm 4+ in a room
Includes All Sessions

Includes all 6 Meals

Dorm Bunk Room

Share with 3 or several women

Bring your own linens

You will be assigned to either the lodge or a dorm room. It might be that 4 of you share a bathroom with one toilet and one shower, or you may share a larger room and larger bathroom with several women. Some women may have to sleep on top bunks. It will be the ultimate girls' slumber party!
Camping
Includes All Sessions

Includes all 6 Meals

Your own RV or tent

Two women may share a campsite (Each woman must buy this ticket.)

Bring your own linens

Use your full hook-up RV bathroom or the campground bath house.
Stay Off Site
Includes All Sessions

Includes all 6 Meals

Sleep at home, a hotel, AirBnb, wherever, come in for the days
Important Details
WILL THE SESSIONS BE RECORDED?
The truthful answer is that I just don't know. Recording sessions is not as easy as it sounds, and I want our full attention to be on our live audience. Please just do your best to join us and don't count on a recording. I am considering it, but I cannot promise. Whenever technology is involved, I never make promises. 🙂
Attendees are not allowed to record the sessions in any way.
CAN YOU HELP ME FIND A RIDE?
Click here to join a Facebook group where you can make a post and ask if anyone near you wants to share a ride. Scroll or search for others who already posted. It's a very public group, so be smart and safe. After you have purchased your ticket, you can request to join the Attendee-Only group.
WILL THE FOOD BE CLEAN?
Yes! The kitchen staff at this facility will accommodate our Biblically clean diet (not kosher) and have done this for other groups as well. At the last retreat I held here, the food was fantastic! They provided lots of turkey bacon and the like. You will LOVE the food!
WHAT ABOUT OTHER SPECIAL DIETARY NEEDS?
You can tell me about your special dietary needs and food allergies when you purchase your ticket. The camp's cook, Brenda, did fantastic with these special needs at the last retreat. The ladies were very pleased with all of the options she provided in the buffet.
WILL THERE BE A SWAG BAG?
You betcha there will be a swag bag! Purchase your ticket before April 1, 2023, to guarantee you get a swag bag full of goodies. Click here for information about including your gift in the swag bags.
WILL THERE BE A MARKETPLACE?
Yes! You will have the opportunity to browse and shop products, services, and ministries from your Torah Sisters with a special focus on vendors and ministries that have Torah and Yeshua-centered stuff for you! Come with a list of upcoming gifts you need to buy. Bring your checkbook in case someone can't take credit cards.
Have a business? Click here for information about having a vendor table in the marketplace.
CAN I REQUEST A ROOMMATE?
Yes, you can request a roommate(s) when you purchase your ticket and I'll do my best to accommodate your request. But, please know there is a chance it may not work out. I will be making the roommate assignments and you will get them upon arrival. I will say, though, that at my last retreat, several women were roommates with strangers and in every single case, it turned out to be divine assignments and the women were all thrilled with their new friendships! Sharing rooms makes ladies become close friends fast! We are here to build relationships more than anything, right? Please pray for me in this. Making the rooming assignments is one of the most challenging parts of putting on a retreat! I'm very careful and it takes a very long time. Teen girls must be in the same room as their moms, however, so I will make sure of that request.
WHAT IF I NEED TO CANCEL?
I cannot give refunds. You may sell or give your ticket to someone else. You must tell me if you transfer your ticket or cannot come.  Amy@TorahSisters.com
CAN I PAY FOR JUST ONE OR TWO DAYS?
No, I'm selling tickets for the entire event only. You can come for just part of the event, but you must buy a ticket for the entire thing, even if you are unable to come for the entire time. If you need to arrive late, please let me know.
CAN I BRING MY DAUGHTER?
If your daughter is 14 or over, yes! Please buy her ticket separately in a different transaction/checkout. You must be sleeping in the same room as your daughter. Note it when you buy your ticket.
WILL THERE BE SPECIAL PROGRAMMING FOR THE TEEN GIRLS?
No. This is a women's retreat, not a "mother-daughter retreat," per se. I am not planning special programming for the teen girls. Yah has made it clear to me that my mission is to minister to women, and not necessarily teens. However, I was recently at a women's conference and some teen girls there had a wonderful time and really bonded with each other. I think there is a lot of value in them doing woman things with the women and hearing women talks from the women, and just joining in with us in what we are already doing. That being said, I do have some ideas to help them develop relationships with one another. Prepare your daughter to come ready to pour out into her peers, ready to give more than she receives, and I pray she will be blessed tremendously with new friendships as she shows the love of Yeshua to her new friends.
CAN I BRING MY INFANT?
Yes, with some conditions:
Email me before you buy your ticket at Amy@TorahSisters.com.
There will be an extra cost for you because you will need a more private room.
Infants 6 months old and younger are welcome.
You must have sleeping accommodations that are not in the dorm or a shared room with others that I assign. So, you would have to get a campsite to yourself, or a room with your own mom, for example. It's important to me that other women are able to sleep well during the retreat so they can best enjoy fellowship. That is why you need to reach out to me, so I can be sure you get the right ticket and room.
Please be courteous and exit when your infant becomes disruptive during services. There will be older women who are hard of hearing and others who will really want to be able to focus during this special time, so please be considerate.
There are no nursery accommodations at the retreat. Please bring with you all the necessary supplies.
There is neither a refrigerator available for us to use nor ice for sale for coolers.
With all of that being said, I hope you can join us! Bring your stroller and come! The ladies and I love these little babies and welcome you! And be ready for lots of women willing to help you so you can relax and enjoy yourself!
WHAT SHOULD I PACK?
Some ideas of things to pack:
Towels
Twin-size sheets if you buy a dorm ticket
Blankets if you buy a dorm ticket
Extra blanket if you get cold – the one they provide is not very warm.
Pillow if you buy a dorm ticket
Towels if you buy a dorm ticket
Toiletries
Water bottle
Tote bag for your Bible, water bottle, and so on, for walking around camp
Swimsuit for the hot tub and pool
Pool towel
Water bottle
Earplugs
Sleep mask
Checkbook for shopping (not all vendors take credit cards)
Favorite games
Bible
An extension cord or power strip for charging your phone.
Casual clothes.
Comfy shoes for walking
Jacket, hoodie
If you are flying and don't want to pack a hairdryer, I'm sure you can borrow it from someone.
WHAT ARE THE ROOMS AND BATHROOMS LIKE?
See the gallery of pictures below to see images of the insides of some of the rooms.
WILL THERE BE WALKING?
Yes, this is a camp, so there will be a little walking. It's all close together, though. Your car will stay parked. If you have a disability, there are some parking spots at each of these buildings for a few of our Sisters to drive back and forth. Most of us will walk.
CAN I BUY A TICKET AT THE DOOR?
No, I don't plan to offer tickets at the door. However, email me, and I'll try, but don't just show up. Amy@TorahSisters.com.
ABOUT THE DRINKING WATER
The camp has city water. I recommend bringing a water bottle and filling it up with ice water at the dining hall at mealtimes to take with you. There is also a drinking fountain at the tabernacle.
If you have special water needs, please bring your own water. Be considerate of your roommates, though, because there may not be room for you to have a whole case of water at your bedside. Consider leaving it in your car and bringing in a few bottles at a time. This may also help keep it cool as there is no refrigerator available for Retreat attendees. I provide bottled water for my staff and speakers only.
WHAT ABOUT THE PRONUNCIATION OF THE NAME AND OTHER CONTROVERSIAL MATTERS?
At Torah Sisters, I've always insisted that this be a place of shalom and no arguing or hurt feelings, and the Retreat will certainly be the same. There are a wide variety of beliefs among Torah Sisters who will come to the retreat. All of us believe that Yeshua is the Messiah and the source of our salvation and that as believers, we are to keep Torah. But beyond that, there are differing interpretations of scripture in several matters.
Some of these matters that many of us interpret differently are:
how to say the name of YHWH
which calendar
Judaism
head coverings
women wearing tzittzit
what the word "Christian" means
taking medication
which kinds of food ingredients are clean
and so on.
If any of these types of matters are so important to you that it would hinder peaceful fellowship, then this is not the retreat for you. However, the Father has shown such astounding grace to us that surely it is an easy matter for us to be able to show that grace to others. Please remember that while we may have our differences, we are of one accord in many things and this retreat is to be one of shalom and grace among us. I want you to join us!
I will add that I don't want any discussions where one woman is trying to convince another to do any of the following: reject Yeshua as Messiah, reject Paul, say we don't need to keep all of Torah and the Feasts or promote polygamy. I do pray you exchange phone numbers so you can go home and discuss these important matters from home. I just don't think they are appropriate discussions at the retreat where so many others can overhear your conversations, so I ask that you please refrain from those discussions if they come up.
DOES THE CAMP HAVE ANY RULES?
Yes, indeed, the camp facility does have some rules we must abide by. There is no alcohol or smoking allowed on the property. If you bring alcohol, the camp will send us all home immediately without a refund. Don't bring alcohol, not even in your car. If you bring it, I'll ask you to leave immediately without a refund because it puts me at risk of losing several thousands of dollars, and would ruin and end our event. Don't bring alcohol onto the property. When you purchase your ticket, you are agreeing to these terms. Thank you!
CAN I STAY AN EXTRA NIGHT?
Yes! If you need to arrive early on Sunday night, you may do so at an additional cost. Just add it to your cart when you check out. Some things you should know about the extra night:
There will be no meals served to those staying extra, but there are lots of places to get food nearby.
You may have to move to a different room for this extra night because I need to put ladies staying the extra night together in as few rooms as possible.
There will likely be 4 women together in a lodge room for your extra night.
One of you will have to sleep on a top bunk.
There will be no programming. Bring a book to read, perhaps. You might be able to fellowship in the Tabernacle, but I'll also be busy setting up in there.
The extra nights for Wednesday night sold out.
WILL THERE BE ANY OF THE CAMP'S ACTIVITIES?
Yes! Adult ladies 18 and over can use the pool and hot tub anytime except during tabernacle times. Teen girls can use the pool and hot tub when a lifeguard is on duty, which is to be determined, due to staffing. You will also be able to walk around the camp, sit by the beach, play disc golf, and do other basic recreation activities. There is a chance we will be able to do the climbing wall and high ropes course, but it will depend on the camp's staffing levels. I'll also have some card and board games available.
IS THERE A FACEBOOK GROUP FOR US?
Yes! I have created a Facebook group just for those who purchased tickets. Click here to join the group after you purchased your ticket.
IS THERE A WAY TO FIND A LADY TO RIDE WITH?
Yes! I have created a Facebook group to find ladies to ride with or connect with in whatever way is helpful to you. Click here to join the group.
WHO SHOULD NOT ATTEND?
This is not an all-inclusive list, of course, because each situation is unique, but here is a short list of women who should not attend the retreat. I imagine there are very, very, very few who meet any of these criteria because the Torah Sisters community is a loving, encouraging, and Spirit-filled community. Women who fit any of these criteria probably aren't hanging around our Torah Sisters community, anyway. But, just in case, I'm posting this here to do my best to ensure a shalomy and Yeshua-focused retreat for all of us. If a woman stirs up conflict or gossip at the retreat, I'll ask her to stop. If she continues to do so, I will ask her to leave. With such a short retreat, that is all the time I will have to deal with the situation in the most Biblical manner possible at such a short event.
Women who just want to argue.
Women can't stop grumbling, complaining, or trying to get others to complain against the Retreat volunteers or the camp.
Women who can't control their gossiping.
Women who stir up conflict and discord in the community, either online or in real life.
Women who are under any sort of discipline or restriction at any congregation.
What did they say from the last retreat?
"I knew no one at the retreat and came alone, but felt welcome right away. One of my favorite things was the request that we sit with different people at each meal. It was such a great way to meet a lot of people and helped avoid segregating into little cliques. I also met someone who lives near me, and we are able to join them for Shabbat sometimes!" -Shannon P., Columbus, OH
"I didn't know anyone and hadn't met anyone Torah observant when I bought my ticket, but I'm so glad I did! Everyone was so friendly and made me feel very welcomed. I now have the encouragement I desperately needed, and I'm so thankful I traveled the distance!" Teresa J., Reno, NV
"I had a great time at the retreat. I plan to attend 2020. I met lots of new lady friends and made two real special friendships because of the roommate pairings! The speakers were super inspirational and no one there was judging the others "walk" or "beliefs" and they were a wide range of walks and beliefs represented! Everyone was able to just enjoy each other's company." Barbara K., Winona, TX
Sponsors
Thanks to our sponsors for making this event extra special!
Click here for sponsor, advertising, vendor table, and swag bag opportunities.
Pictures of Faholo
Enjoy these pictures of Faholo Camp.