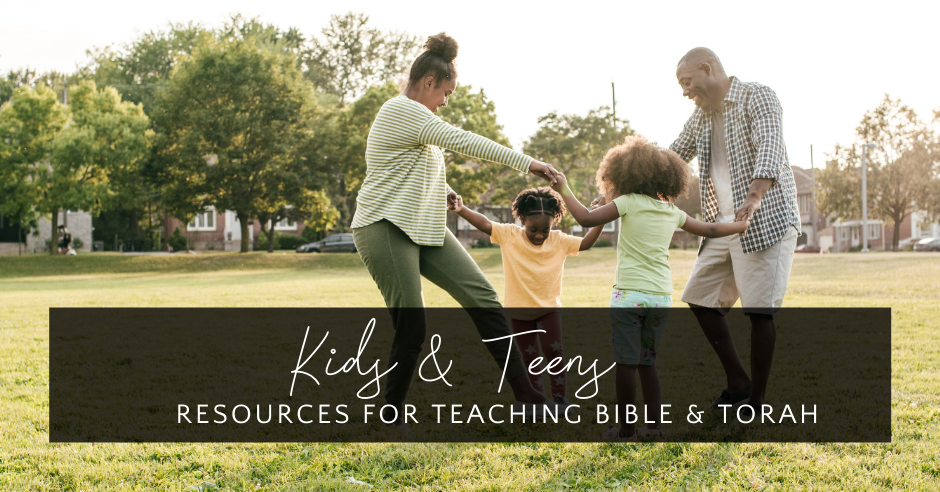 I get asked often for a list of resources for teaching Bible and Torah to kids and teens, so here you go! Below are my favorite and most relevant resources.
It should go without saying, but I'll say it anyway…  Please remember that I cannot possibly vet all of these resources. I likely agree with a lot of what they have if you see me sharing them, but I cannot look at everything, and I doubt I agree with any ministry 100%. Use what you enjoy, skip the parts you don't appreciate.
And please remember to support these folks! If they sell stuff, but something. If they have an email list, get on it. They likely spend a great deal of time creating all this wonderful content for our community. At least send them a note of thanks and tell them how their stuff is helping your family. Notes like that are such an encouragement to content creators!