Welcome, Torah Sisters!
Sign up for our free email Magazine!
Our goal is to encourage, exhort and lift you up, Sister. This walk is full of joy!
We place our faith and salvation in Yeshua's shed blood.  The fruit of our salvation is following the whole Word of God, which is walking out Torah in love the best we can because we are no longer Gentiles, but grafted-in Israelites lifting up the name of Yeshua, our Savior.
Get this beautifully designed printable to keep track of the week's Torah Portions. Instant download!
Make ahead on prep day, put in your crockpot and serve to your Sabbath potluck! Instant download.
Biblically clean breakfast recipes your family will love! Instant download.
Blog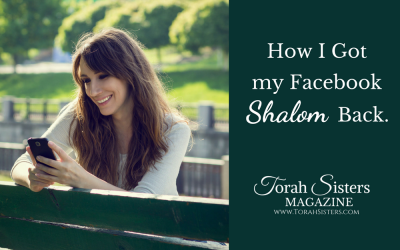 By Amy Guenther I have a love/hate relationship with Facebook. I love that it's instant "company." I can go to my Facebook app anytime and see what's happening in the world and engage with friends instantly. But I also hated it for a time. Facebook stole my shalom....
read more