Welcome, Torah Sisters, who love Yeshua and guard His Torah!
Sign up for our free email Magazine.
Read articles and shop products by women who love Yeshua and guard His Torah. I pray that what you find here will draw you closer to Yeshua and make your Torah life easier! -Amy Guenther
Blog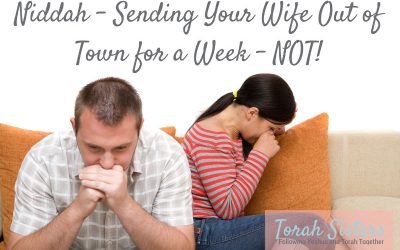 By Tyler Dawn Rosenquist First of all, I am not going to tell you how to observe this or any other law — that's your business. My entire purpose is to address what is and is not written, because frankly there are a lot of misconceptions out there. A whole lot of folks get upset because of what they think is written in Leviticus 15. And right now we are only taking about a normal menstruation cycle here, and not the issue of abnormal bleeding, which is entirely different, and points to a serious medical condition.
read more